What do you think? Here is a before/after.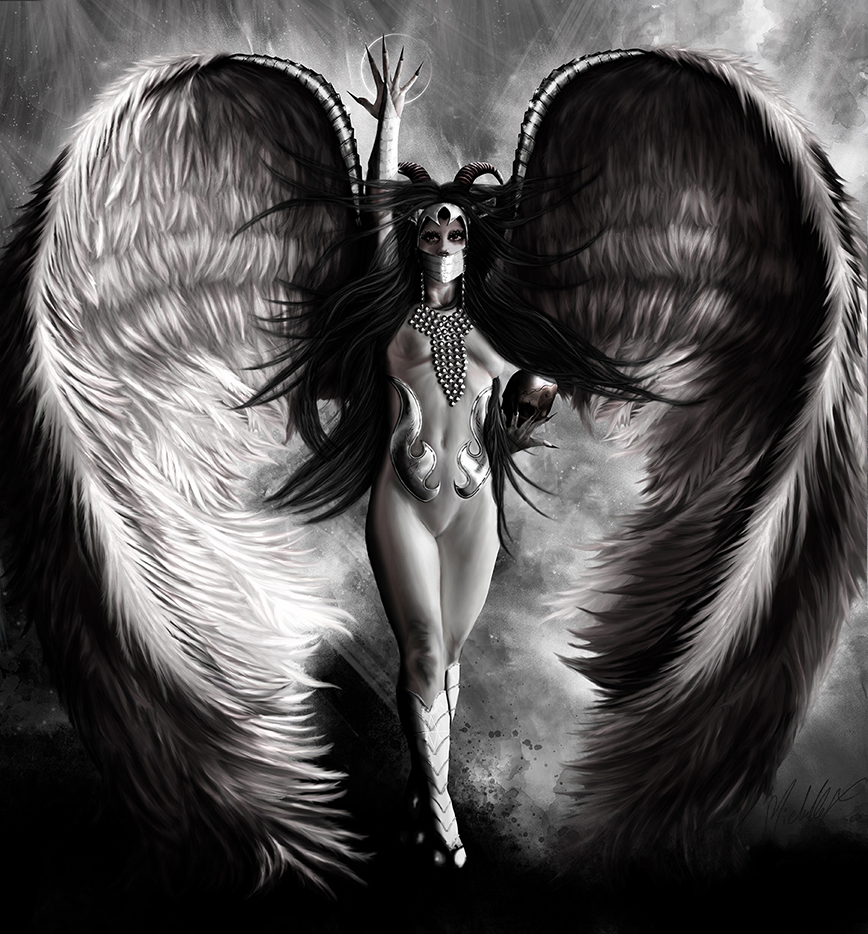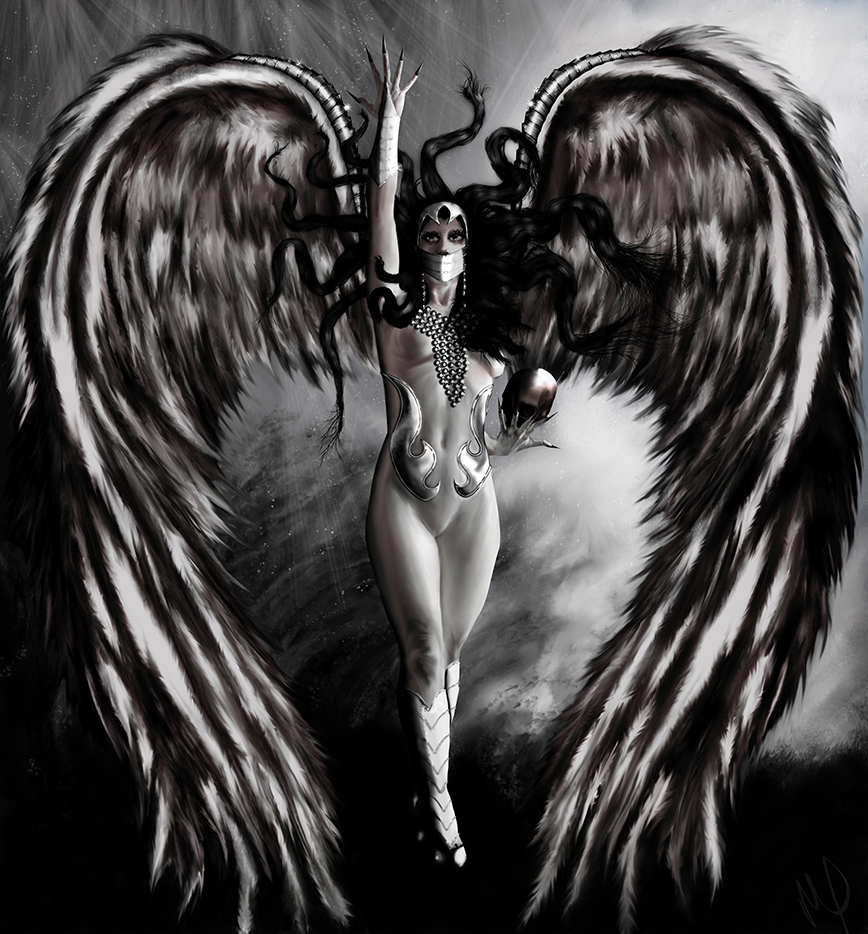 Before Spring domestication hit, I was able to get a new graphics tablet. It's not a Wacom or anything, but it is pretty awesome. Since the season has changed and the site is done, I'm overloading on ideas, but I got a bug to try to make a few gentle changes to the 2011 digital painting of Azazel's Daughter.
Those few gentle changes turned into a pretty big overhaul. I never, ever do this, mind you. Once a piece is completed, that's it, I won't touch it ever again. Well, usually. But I always thought this piece deserved better than what she got. The tablet I had at the time was something for signing digital documents for pete's sake..